Joining the Chinavasion Affiliate Program
Earnings from Online Affiliate Marketing allow you to work independently from home, get a tremendous amount of choice in what you work on and how you do it, and gives you a potential for setting up multiple streams of automated income that are unlimited. You just need the right knowledge, skills, and strategy. All of the products, merchants, customers, and tools are already out there waiting for you… and Chinavasion is a fantastic place to start your profits.
As you read this page, the most important steps you MUST follow, are highlighted like this in yellow.
Step 1: Join Shareasale ….

The Chinavasion Affiliates Program is run through the Shareasale system. This means that you have to become a member of Shareasale before you can join the Chinavasion Program.
Shareasale is a separate website/company from Chinavasion and we will now teach you how to sign up in their system.
To begin the signup process, visit Shareasale.com and click on the affiliate sign up button.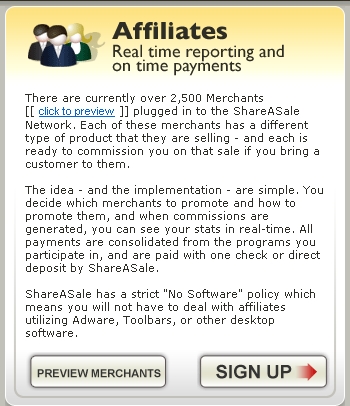 Click on the Affiliate "SIGN UP" button at Shareasale.
You'll then be prompted to enter personal details like your name, address, website URL, and your overall marketing plan. You absolutely must submit accurate information here, as merchants will use your URL to determine your eligibility for their programs, and your personal information is vital for getting paid from the network itself.
If you are not sure how to fill out the details of the form we have some specific guidance here.
After you submit your application you may have to wait for one working day while your application is reviewed. Shareasale will check your application, and when you are successful, you will receive an email confirmation.
Make Sure You Get Accepted
Nearly anyone can get approved to work with Shareasale, but there are a few things you can do to improve your chances of getting accepted. Remember, Shareasale wants to present a good image to its advertisers, so they can't allow people to join if they can't present themselves in a semi-professional light. The basic steps you should take are below.
Own your own domain.
You can get a domain for around $10 through most domain registrars, and many will even give you free hosting for a limited time. If you do have to pay for hosting, you should have no trouble finding a plan for around $5/month.

Use an email address from your own domain.
Instead of something like yourname@yahoo.com, set up something like yourname@yourdomain.com. It looks more professional and proves you own your own website.

Give at least one full sentence describing your promotional methods.
Give some thought to your marketing methods when they ask how you intend to promote their merchants. Saying you'll use a particular method doesn't necessarily limit you from using others, but voicing uncertainty will have the effect of making you look like an amateur.
---
Step 2: Join The Chinavasion Program Inside Shareasale
After You Are Inside, Join The Chinavasion Channel

The fastest way to join the Chinavasion Channel is to click this link once you are logged in. You will go straight to the join program process.
Once successful, click here to jump down this page for the next steps.
Manual Steps
The link above takes you directly to the signup page for Chinavasion. You may also be interested in how to find other merchants… there are literally thousands of possibilities…
Here are the manual steps for searching for any merchant in Shareasale and joining their program. You can search by the company name or their product/category keywords.
Once you get approved to the Shareasale network, log into your account and visit the "View and Search Merchant List" link near the top of the main affiliate dashboard.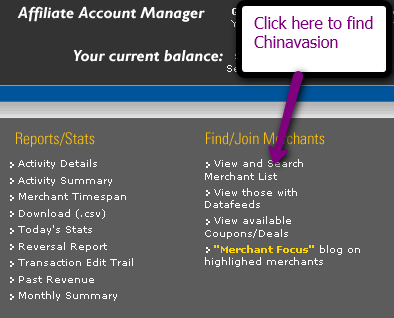 Next, select "Basic Keyword Search" – and search for Chinavasion: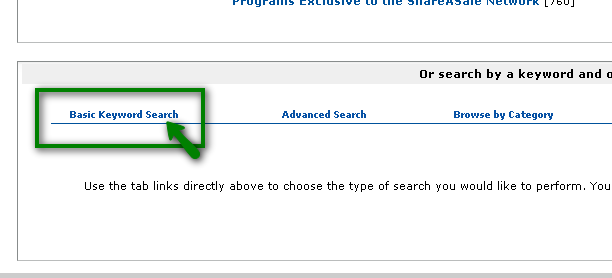 Click "basic keyword search"



Type 'chinavasion' and click "begin search"

You will see a summary of the current Chinavasion Program statistics and a link:


Inside Shareasale, click that link. Follow the confirmation steps.
---
Success!
After you are successful, you will see that you are "Enrolled" :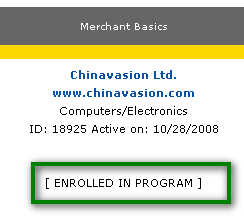 If all goes well, you'll get an email confirmation letting you know that you are now a member of the Chinavasion affiliate program. We auto approve applicants, so there should not be any delay after you "join program". From here, you can begin promoting any and all products on your website or email list. There are a couple of ways to do this.
How To Promote Products Or The Main Chinavasion Categories

Follow These Links To Jump Directly To The Required Page In Shareasale:
Manual Steps, Useful For Any Program
Visit Chinavasion.com and browse for items you would like to promote. Once you know which product you'll be promoting, open a new window or tab in your browser and return to Shareasale and click the "Create a Custom Link to a Page".

Enter in the URL you want to link to (make sure to remove the http:// since they provide that for you) and then enter in a tracking word or number if desired. That tracking code is just something that you make up to make it easier to keep track of where your sales are coming from. It's completely optional.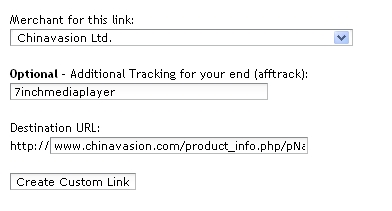 To get banners click on "Get a link /banner" and then select Chinavasion.




---
Set Your Payment Preferences

Before you start promoting Chinavasion or any other merchant, you'll also want to make sure that your payment preferences are set in your Shareasale account. To do this, simply log into your account and click on "Edit Account Settings". You'll be take directly to a screen where you can edit your payment settings and minimum payment thresholds. The options available to you will depend on your country of residence.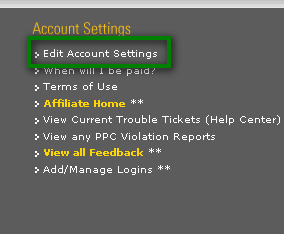 Once you have these basics down, you're ready to start putting the links into your website and promoting your website to the world. You'll be earning commissions in no time!