Although it's a relatively new industry, the concept behind affiliate marketing is as old as business itself. With affiliate marketing, people who know how to generate sales get rewarded for their performance. With the addition of the Internet, this business model has become especially simple because businesses are able to use high-tech methods to track sales and reward those who drive quality online traffic to their sites.
As an affiliate, you are given the ability to create and use special tracking URLs. When clicked, these URLs let the merchant and affiliate network know that you sent the traffic to their site. They do that by setting cookie through the user's browser, and that cookie remains for an amount of time specified by the merchant. When you sign up for an affiliate program, you'll see a number of tracking days listed, usually an amount that ranges from 1 day to 6 months.
Suppose you're promoting a merchant with a 6-month tracking cookie. That means that if a user clicks your link and leaves the site that day without making a purchase, they are still being tracked as your customer. If they log onto their computer in 3 months and finally make the purchase, you will still get credit for the sale.
Any Downsides To Cookies?
It is true there can be downsides to cookie tracking. The first is that cookies are only able to track sales made on the computer where the link was clicked. If the user clicks your link at work and then waits to make the purchase until he or she is back at home, the sale will not be recorded as yours. (However if he comes back later and makes an order on the same computer and hasn't cleared his browser cookies – most people never do – then you will still be credited.)
The other potential downside to cookie tracking is that the user has to place an order online. The affiliate doesn't get credited if the order was made on the phone because there is no way for the merchant or the affiliate system to connect the sale with the referral. Luckily, Chinavasion only accepts orders from customers via the online shop checkout… this means as an affiliate you don't need to worry that visitors sent by you are going to order by phone and lose your commission.
Earning A Nice Income For Little Work
Even with the minor problems in tracking affiliate sales through cookies, affiliate promotions are still an outstanding way to earn an income independently, and many affiliates earn thousands or even tens of thousands of dollars every month. Your income is limited only by your time, drive, and creativity. Many large mainstream blogs and news websites make enormous regular business incomes in the millions from affiliate marketing commissions, proving it's not just a pocket money opportunity!
The best thing about affiliate marketing is that your work isn't directly tied to your income. Sometimes, you'll set up a marketing campaign for a particular merchant or item, and the actual setup will take just a few hours. With most work, you would be paid for your time and then you would stop receiving income for that effort, regardless of how much income is actually generated by the work you did in that time frame. With affiliate marketing, you could continue to receive income for months or even years after your initial investment of time and effort.
Create Resources That Last Ages And Keep On Paying You
Suppose you decide to create a page teaching small businesses how to make quality business cards. You write articles about the elements of a good business card, the best styles to use, and so on, and then you insert affiliate links to a printing company. Your articles could be linked from other sites, indexed in search engines, and promoted on social media by those who enjoy it. With traffic coming in from so many different sources, it could be years before you start to see a decline in sales.
As time goes on, you may build up dozens or even hundreds of articles, blog posts, and web sites that send traffic to the offers you promote. With that kind of accumulation, your income will grow steadily each and every month as you continue to work. In some cases, it may be a modest amount like $20-30/day. For other affiliates, earnings may be in the thousands each day.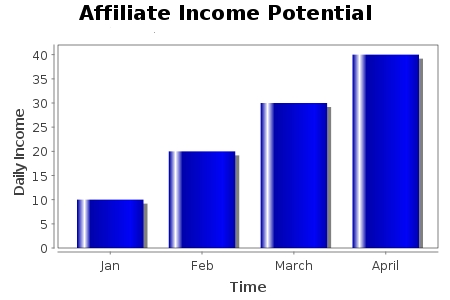 As an example, suppose you decide to promote the media player below through Chinavasion's affiliate program. Because Chinavasion offers a 6% commission on products sold, your commission on this product would be $18.24. If you sold 100 of them, you would earn just over $1800 for your efforts.
Of course, a more likely scenario is that you would sell a large number of the specific product you're promoting, along with a mix of other products that were of interest to the visitors you drove to Chinavasion.com. Regardless, you can see how an active affiliate could very easily earn thousands of dollars each month. Just 5 sales each day at an average of $15 commission each would result in a monthly income of $2250.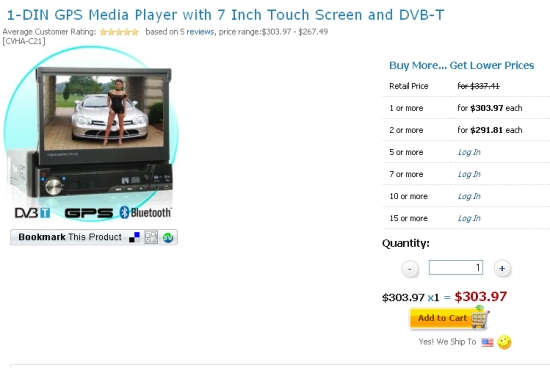 As you can see, affiliate marketing gives you a simple way to develop great business relationships and earn money independently. Keep reading our articles here at Chinavasion to learn more tips and techniques to help you go from understanding the concepts behind affiliate marketing to earning checks and becoming financially free from your own efforts.